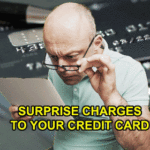 Everyday angry consumers call Best Prostate by mistake. The Super Beta Prostate and Prosvent "free trial offer" is a nightmare for most consumers.  The calls we receive are to cancel auto-shipping and billing of their credit card or debit card.  The bad news for consumers: wrong company wrong phone number. The good news for consumers, Best Prostate does not store customer credit cards nor do we bill and ship to customers without their consent.
There is a reason some companies have numerous complaints lodged and filed against them at www.BBB.org. To assist you we have published the phone numbers of Super Beta Prostate (NAC Marketing Company, LLC  dba New Vitality) and Prosvent (Prosvent LLC) at www.bestprostatereview.com.  Unfortunately the telephone numbers of these companies seem to keep changing we will do our best to keep them up to date.
Many times, consumers are left to further search for the phone number to stop auto-billing and shipping. We now receive ten to fifteen calls per day by mistake from Super Beta Prostate and Prosvent customers.  If you are looking to contact Super Beta Prostate we suggest that you search for New Vitality, the maker of Super Beta Prostate.  The same is true for Prosvent. This company does go by the name Prosvent. The other option is to visit www.bestprostatereview.com.
At Best Prostate we have found that consumers would rather place orders and receive a quantity discount after they know the product works.  We truly recommend that if you are trying Best Prostate for the first time – order one bottle.  The shipping for one bottle is $3.40 to any destination in the United States.  If you have questions about Best Prostate call 888-768-3836.  Best Prostate offers a traditional money back guarantee.  If you are unhappy with other products try Best Prostate.
You should be careful when ordering from prostate sites that rank and claim that one product is ranked number one. These sites are commercial websites and they contain FTC disclosures statements that they accept compensation for sales of the products they review and recommend.  There are no new prostate supplements that contain a newly discovered miracle ingredient.  If there is a new ingredient it would not be well studied in numerous multi-center placebo controlled clinical trails.  Something you want to have when you swallow a pill.