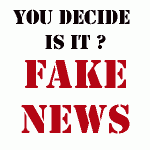 Best Prostate Report websites claim that they are being honest and attempt to get you to buy the best prostate formula. But are they being honest?  Consumers are led to believe that these sites provide an honest review based upon a lab report that measure the amount of ingredients in a serving. Unfortunately the effectiveness of a product is about the clinical studies of the specific ingredient as it relates to the prostate problem.  These rankings have nothing to do with how well a product works or how you the consumer will benefit.
Two websites ProstatePillReport.com  and ProstateReport.com  are two websites that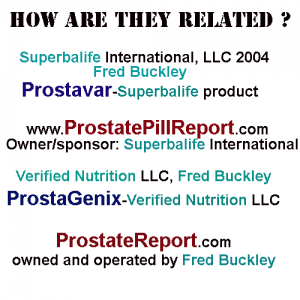 tell the consumer to look no further.  Unfortunately the big picture tells a story and needs to be made clear.  Both of these sites are owned and operated by the company that makes Prostagenix and Prostavar.    The following shows the relationships to the number one and number two ranked prostate products.
The following image shows the prostate products that are ranked as the best choice for consumers.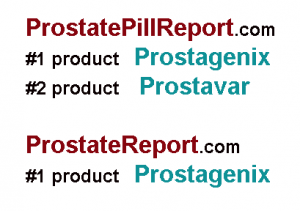 Following this we will provide the actual proof of ownership that consumers have a legal right to know.
The FTC (Federal Trade Commission) requires that these websites post a disclaimer to warn the consumer of this conflict of interest. See images below.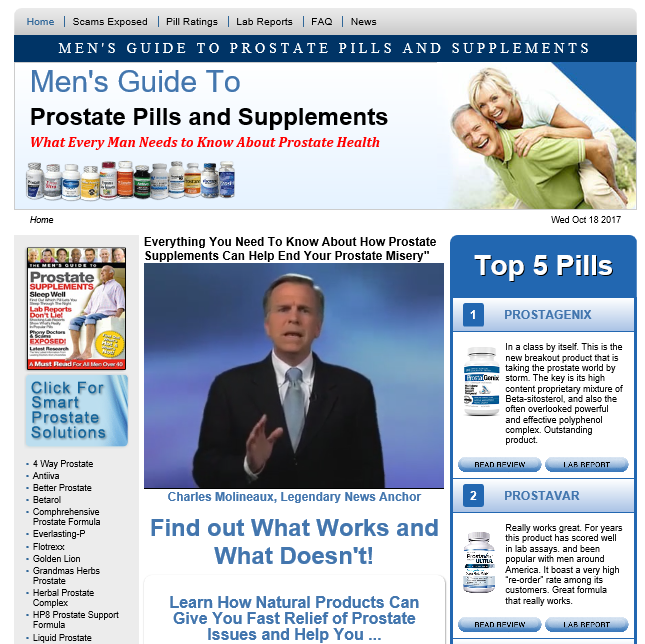 The above website owner is the manufacturer of both Prostagenix and Prostavar.

The following images demonstrate the ownership and FTC compliance of the special "Larry King" Report on ProstateReport.com.  Mr. King is being paid to endorse Prostagenix.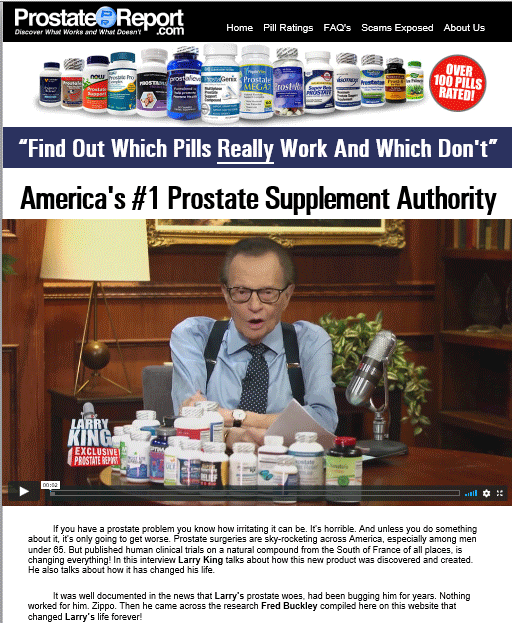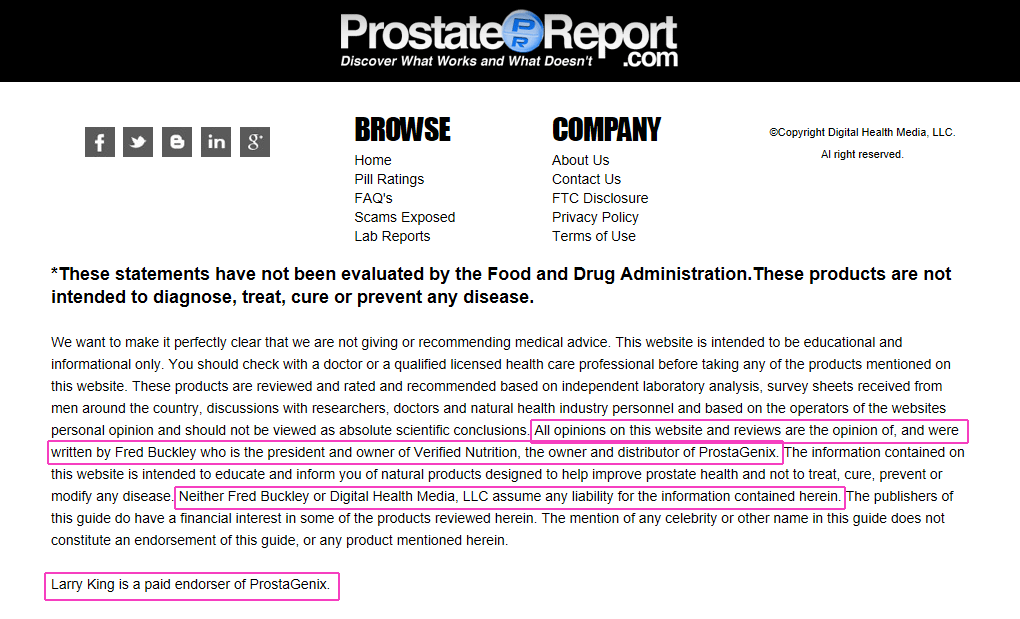 And what does the 2017 Best Prostate Report recommend?  Well the owner of the prostate report and manufacturer recommends their product Prostagenix as the best.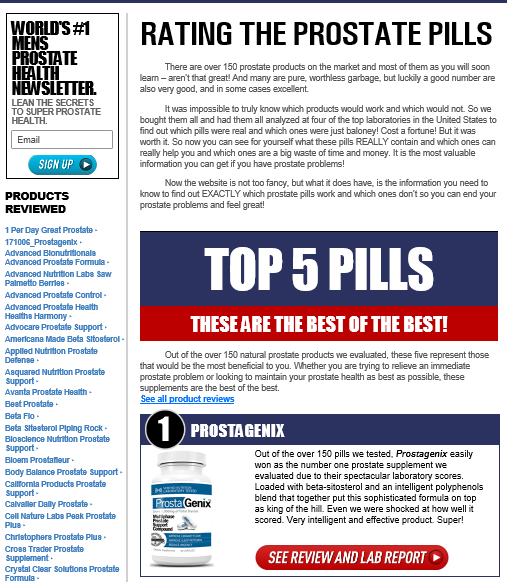 The images above and their respective copyrights are the property of Superbalife International, Fred Buckley, Verified Nutrition, LLC and Digital Health Media, LLC which are all owned and operated by Mr. Fred Buckley. Superbalife International is the manufacturer for Prostavar. Verified Nutrition, LLC is the manufacturer of Prostagenix.
The question for you the consumer do you believe that these Best Prostate Report websites are ranking prostate products fairly?
IMS Supplements, Inc. has requested the removal of images in violation of the DMCA (Digital Millennium Copyright Act) concerning it's product Best Prostate ®. In addition IMS Supplements, Inc. has requested the lot numbers of the Best Prostate ® product that was used to create the alleged laboratory analysis as provided by the Larry King ProstateReport.com website.  The manufacturer of Best Prostate ® has bottles of every lot number of Best Prostate ® ever manufactured.  In addition every lot number is tested by an independent laboratory and not the manufacturer before the product is sold to confirm the label claims as required by the FDA (Food and Drug Administration).